Quinoa Satsuma Salad
This refreshing, flavorful salad combines delicious Mediterranean flavors with the sweet flavor of Satsumas. The perfect salad for a summer picnic or a healthy lunch.

Prep time: 30 minutes
Total time: 30 minutes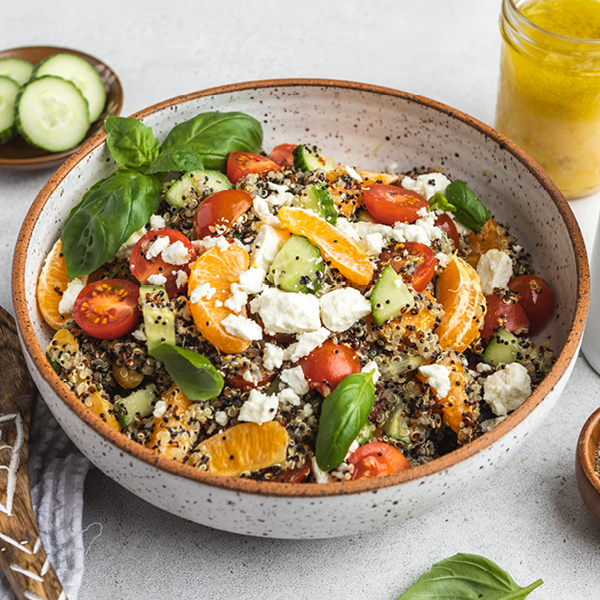 Directions:
Cook quinoa according to package instructions and cool completely.
Dice cucumbers and cut the tomatoes in half. Finely chop the basil and oregano.
Add the quinoa, chopped vegetables, herbs, and satsuma segments to a bowl. Top with dressing of your choice and toss.
Top with crumbled feta and serve.