Roasted Beets with Satsuma Whipped Goat Cheese
The perfect dish for brunch, these oven-roasted beets are a classy yet simple side that is accompanied by the tangy-sweetness of satsuma whipped goat cheese.

Prep time: 20 minutes
Cook time: 60 minutes
Total time: 80 minutes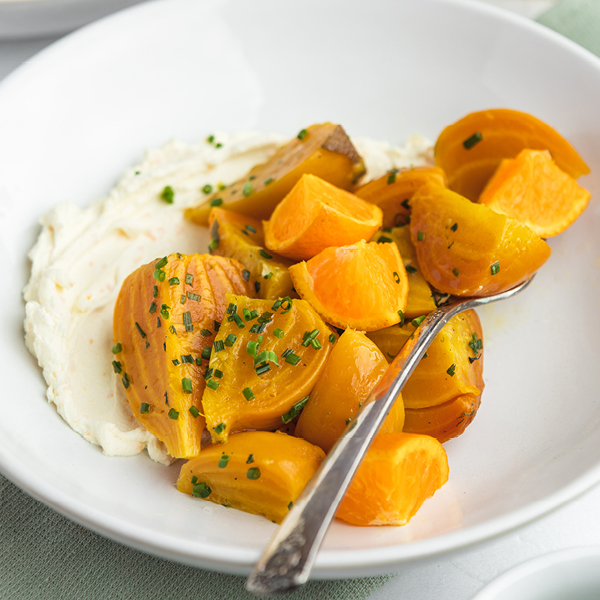 Directions:
Preheat oven to 375°F.
Wash beets and remove any stems and roots.
Add cleaned beets to a deep baking dish, along with satsuma halves, thyme, vinegar, water, salt and pepper.
Cover with foil and bake until beets are tender, about 1 hour. If they are small cut the time down to 30 minutes.
While the beets are roasting, make the whipped goat cheese.
Add the remaining ingredients to a food processor and pulse until smooth.
When the beets are cooked, remove them from oven and let them cool in the liquid.
They should now be easy to peel and cut into quarters.
Place the warm peeled beets in a dish and drizzle with a little olive oil, chives, salt and pepper. Top with dollops of whipped goat cheese.
Serve warm.