Satsuma and Parmesan Asparagus
Crispy cheese, tender veggies, and sweet satsumas – this dish is the perfect side for any occasion!

Prep time: 5 minutes
Cook time: 13 minutes
Total time: 18 minutes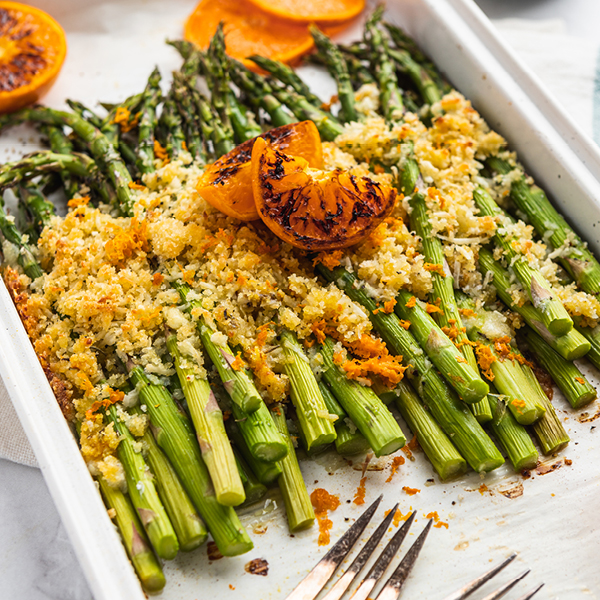 Directions:
Preheat the oven to 400°F. Line up asparagus and lightly coat with olive oil, salt and pepper.
In a bowl, mix melted butter, breadcrumbs, satsuma juice, 1 tsp satsuma zest, Italian seasoning and garlic powder.
Top asparagus with the breadcrumb mixture.
Bake for 10 minutes until asparagus is tender. For a crisper topping, broil for an extra 2 minutes.
Remove from oven and top with extra Parmesan and remaining satsuma zest.