Satsuma Burrata Caprese
The rich and creamy taste of burrata is enhanced by the bright sweetness of Satsumas in this quick and easy, but oh so delicious, dish!

Prep time: 10 minutes
Total time: 10 minutes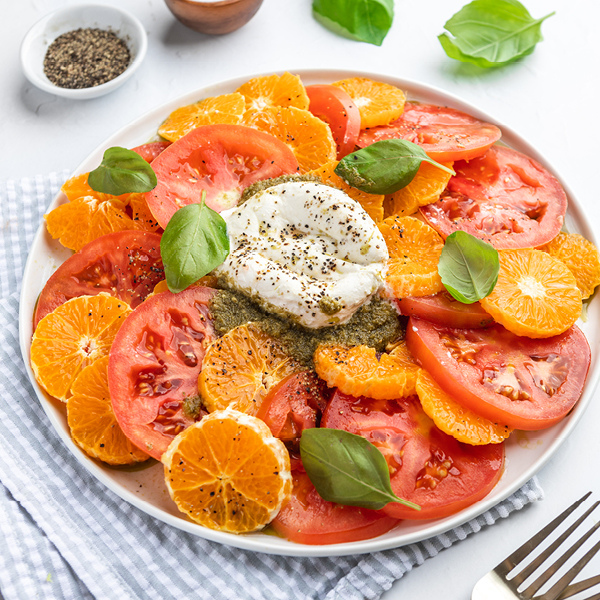 Directions:
Slice tomatoes into rounds.
Peel satsumas and cut horizontally into wheels.
Arrange tomatoes and satsuma wheels on a platter.
Cut one burrata and add it to the center and use the other around the rest of the platter.
Drizzle with basil pesto. Sprinkle with sea salt and fresh cracked pepper.