Satsuma Glazed French Toast
The perfect way to start the day, sweet satsumas give this classic breakfast recipe a little something extra.

Prep time: 5 minutes
Cook time: 15 minutes
Total time: 20 minutes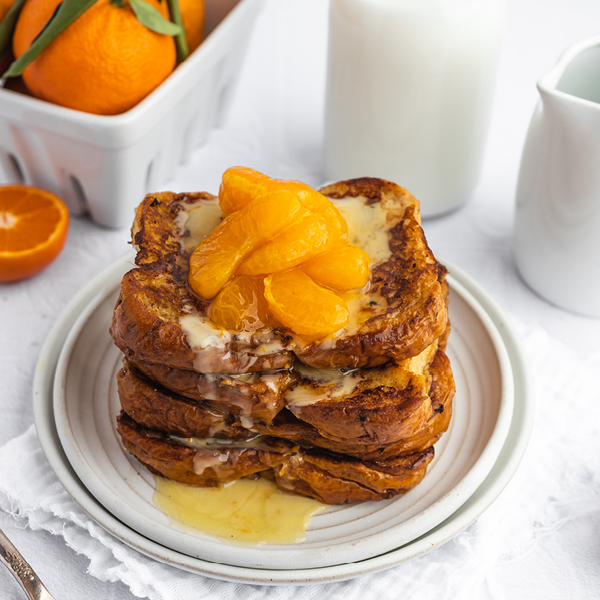 Directions:
Slice the brioche with a serrated knife, about 1 inch to 1 ¼ inch thick.
In a bowl, mix together eggs, half and half, satsuma juice, sugar, nutmeg, cinnamon, and vanilla.
Pour the mixture into a shallow dish and dip to coat both sides of the brioche slices.
In a nonstick pan or a griddle over medium/low heat, add 1 tablespoon of butter. When the butter is melted, cook the brioche slices for 3-5 minutes on each side.

For the glaze:  In a small bowl, mix powdered sugar, the remaining satsuma juice and zest.