Satsuma Margarita
This tangy twist to a classic cocktail is the perfect drink! So simple to make and with limited ingredients, everyone will be impressed by your mixology skills when they get a taste.

Total time: 5 minutes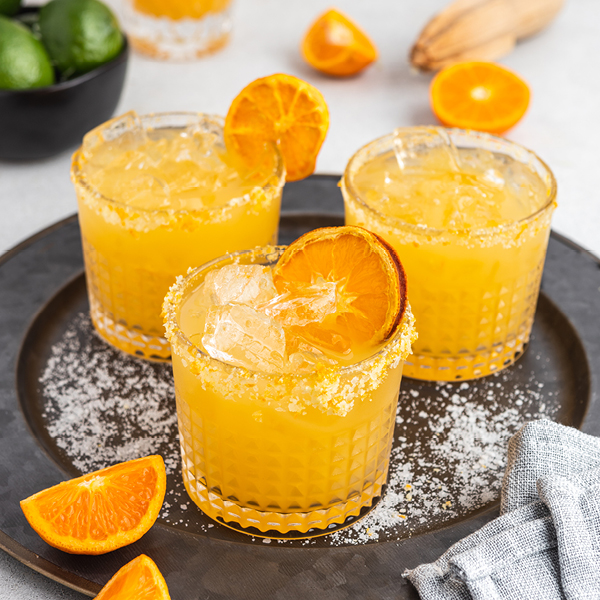 Directions:
Mix together satsuma zest and coarse salt. Use a lime wedge to wet the rim of the glass and dip the rim into the salt mixture.
Add satsuma juice, lime juice, orange liqueur, and tequila to a shaker with ice and shake until chilled.
Strain into a glass with ice and garnish with a satsuma slice.