Satsuma Roasted Chicken
This baked chicken recipe is a guaranteed hit! Combining the natural sweetness of the satsuma with the savory of the marinade, this chicken will make any mouth water.

Prep time: 30 minutes
Cook time: 45 minutes
Total time: 75 minutes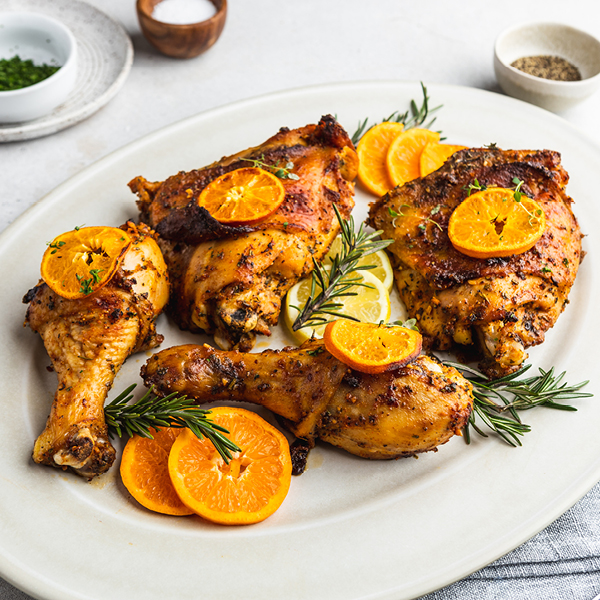 Directions:
Preheat the oven to 350°F.
Clean the chicken and pat dry with paper towels.
Combine the remaining ingredients in a bowl and coat the chicken.
Marinate overnight or at least 30 minutes.
Remove chicken from marinade and place in a baking dish or cast-iron pan. Evenly distribute satsuma slices over the chicken.
Bake for 40-45 minutes until the chicken has reached an internal temperature of 165°F.
Serve alongside your favorite side.