Satsuma Shrimp with Alfredo
Satsumas brings a burst of flavor to this creamy family classic. Easy to prepare and even easier to enjoy, Satsumas Shrimp with Alfredo is the perfect family meal.

Prep time: 10 minutes
Cook time: 20 minutes
Total time: 30 minutes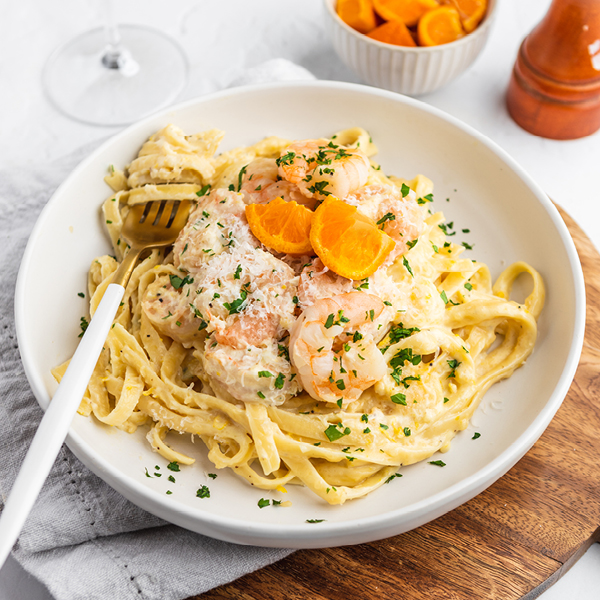 Directions:
Bring a medium-sized pot of water to a boil and add a generous amount of salt. Cook noodles until just done.
Season shrimp with salt and pepper.
In a skillet over medium heat, cook the shrimp on both sides for 4 minutes.
Remove the shrimp from the pan and add garlic. Sauté until fragrant.
Add white wine and reduce until almost gone. Add heavy cream and satsuma zest. Reduce until the cream thickens.
Stir in fresh parmesan cheese and season with salt and pepper.
Add in cooked shrimp and noodles. Serve.