Satsuma Smoothie Bowl
This delicious and sweet breakfast bowl is just the thing to get your day started off right! A medley of fruit and yogurt, this delectable treat will leave you with energy and a smile on your face!

Prep time: 5 minutes
Total time: 5 minutes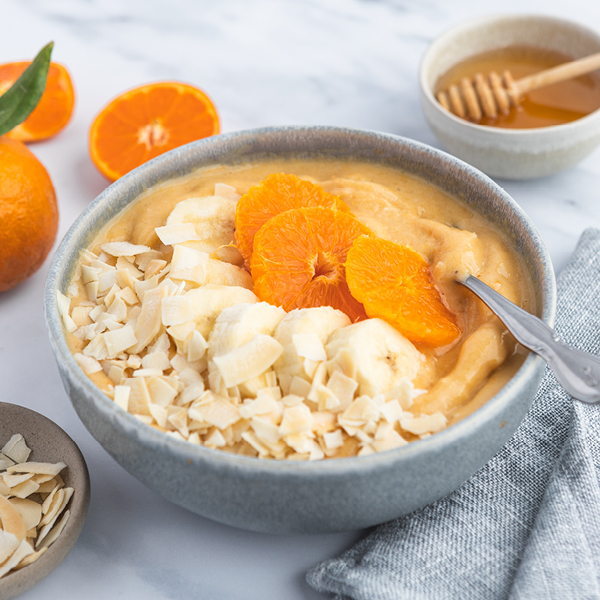 Directions:
Peel and slice bananas into chunks. Peel and separate satsumas into segments.
Toss into a freezer storage bag and freeze for 1 hour or until frozen solid.
Add all ingredients to a blender and blend until smooth.
Add satsuma juice as needed to reach your desired consistency.
Transfer to a bowl and add desired toppings.

Don't have time to make fresh satsuma juice? Add one fresh, peeled satsuma to your blender for a similar effect.