Warm Citrus Cider
This delicious cider is the perfect way to warm up those chilly days and nights!

Prep time: 5 minutes
Cook time: 10 minutes
Total time: 15 minutes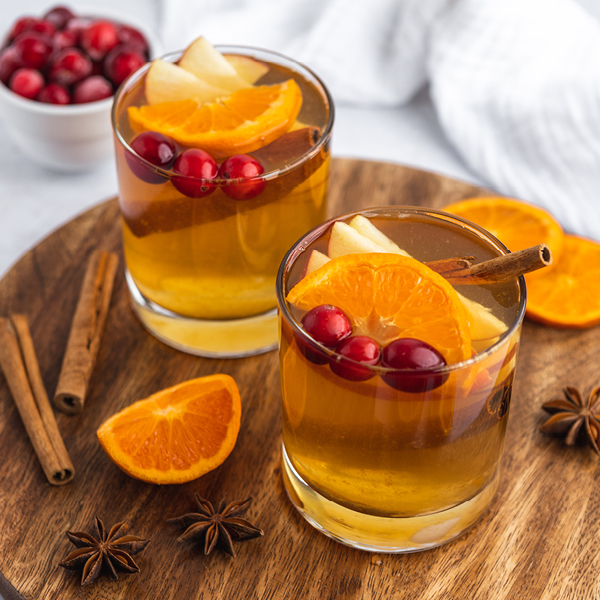 Directions:
Place apple cider, satsuma juice, cranberries, cinnamon stick, cloves, and star anise in a small pot and bring to a boil. Reduce to a simmer and let simmer for 10 minutes.
Strain into a pitcher and serve warm. Garnish with apple slices, satsuma slices and a cinnamon stick.